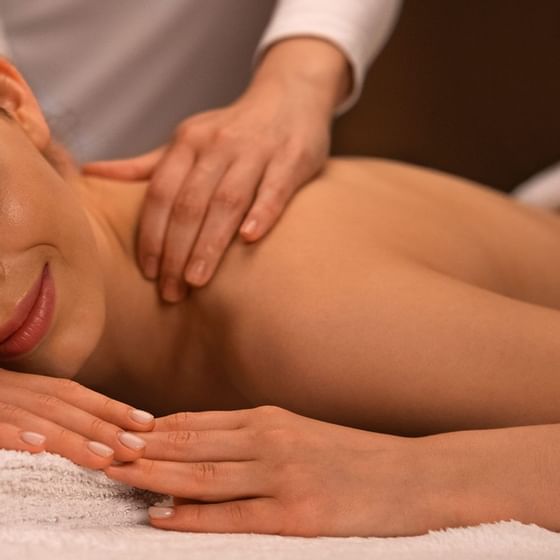 Bali Massage
Bali Massage is geared towards total relaxation and originates from traditional Balinese rituals. This rejuvenating and energizing treatment works on all major muscle groups. Bali Massage guarantees a sense of deep relaxation by increasing blood circulation as well as relieving muscular tension. While the massage includes palm and thumb pressure to the body as a whole, the particular attention is paid to the scalp, hands and feet.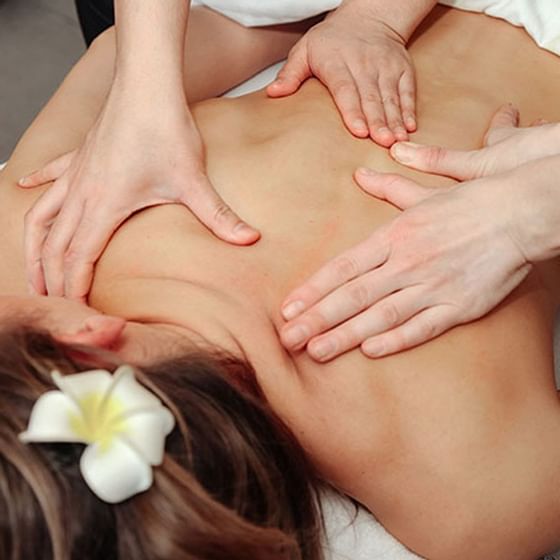 Four Hands Massage
The Four Hands Massage is a technique that involves two therapists who work in harmony. This massage uses synchronized rhythmic and paced movements. You will fell an increase of circulation in your body and skin at the same time. The main point of the Four Hand Massage is to relieve your body of any bad energy in one massage by 2 therapists. By mobilizing the energy centers in your body, this massage opens your blocked chakras.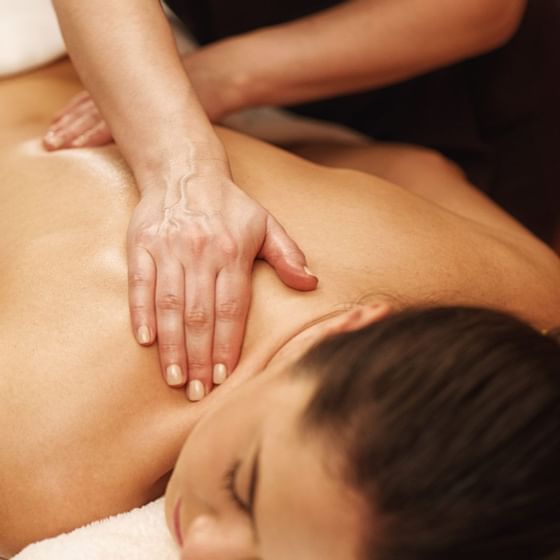 Classic Swedish Massage
This is calming massage that increases the blood flow in your body and therefore increases the oxygenation in your blood. The Classic Swedish Massage is applied to different parts of the body by stimulating nerve endings under the skin and massaging relevant areas along the spinal cord. Each therapist of the Classic Swedish Massage knows the key points on the body, in order to provide treatment for the mentioned areas.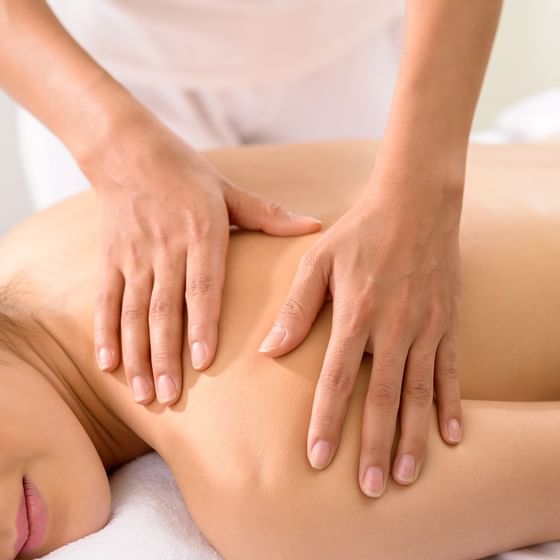 Anti - Stress Massage
Geared towards your head, neck and shoulders, the areas of your body where you carry the day's stress, this massage will help you feel rejuvenated and revitalized. When you are stressed your shoulders go up creating pressure on your nape of your neck, and this pressure results in shoulder, neck and headaches.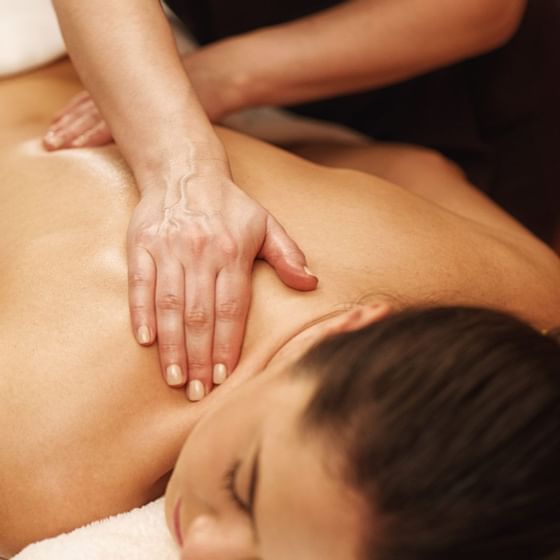 Shiatsu Massage
The Shiatsu Massage uses a finger and palm pressure technique to balance the energy flow in your body from head to toe. It empowers you to renew yourself using your own energy.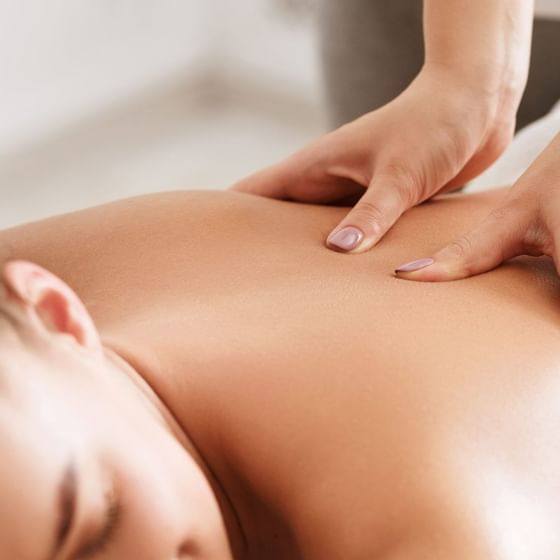 Back Massage
The Back Massage is perfect for when you're exhausted and need a quick fix. This massage will have you feeling crisp and energized in a short amount of time.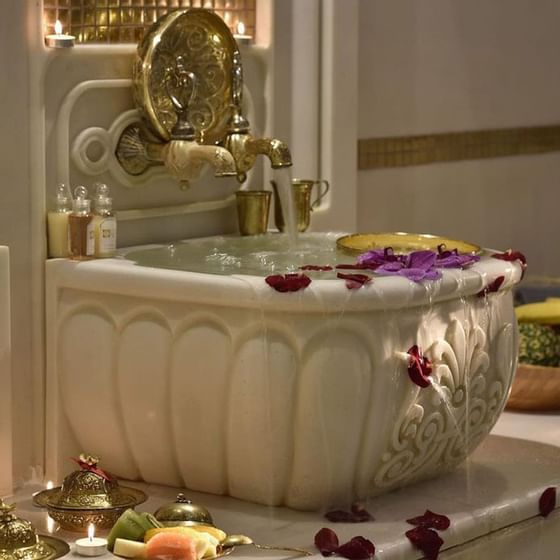 Turkish Bath Therapy
The Turkish Hammam Therapy is a purification tradition. Using a bath glove to scrub your body in a hot humid environment helps get rid of dead skin and opens up your pores. Your skin will feel like silk after this foam massage and due to the heat, your body will sweat out any and all toxins.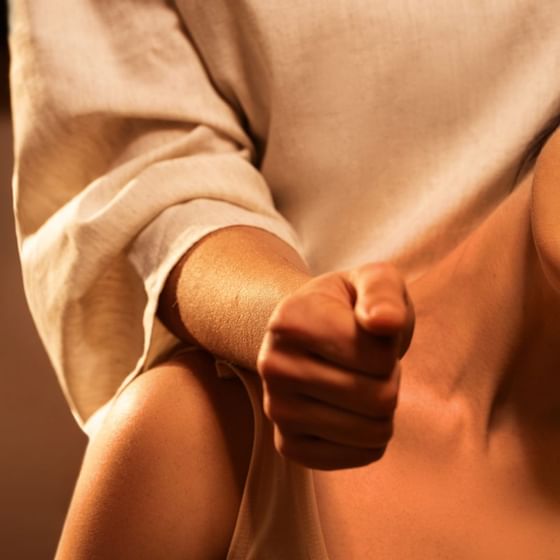 Thai Massage
Thai massage is both deeply relaxing and energizing. This technique is performed fully clothed on a Thai mat without any oils. Thai massage uses passive stretching and gentle pressure along the body's energy lines to increase flexibility, relieve muscle and joint tension and balance the body's energy systems. Thai massage is influenced by traditional medicine system of China and ancient Indian Yoga and uses 60 different types of stretching, pulling and pressure techniques.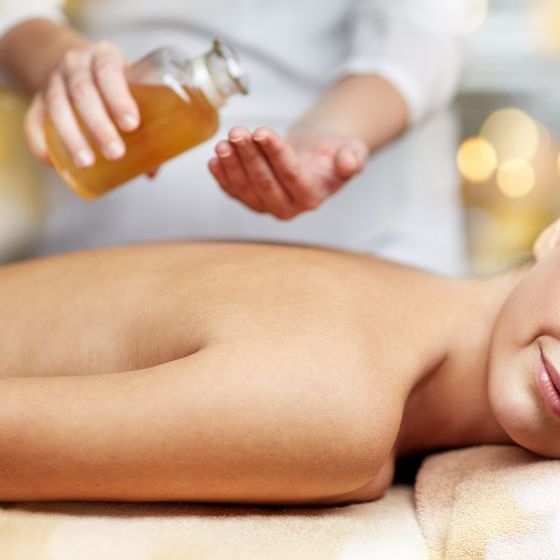 Aromatherapy Massage
Using oils made from the extracts of plants the Aromatherapy Massage will refresh your body and soul. The scents will invigorate revitalize your body. You can feel the essence of life transfer from the plants to your body. The most important specialty of this massage with aromatherapy oils is that strengthens your body's potential to heal itself. Plant oil extracts are used during the Aromatherapy Massage that are obtained by the method of steam distillation.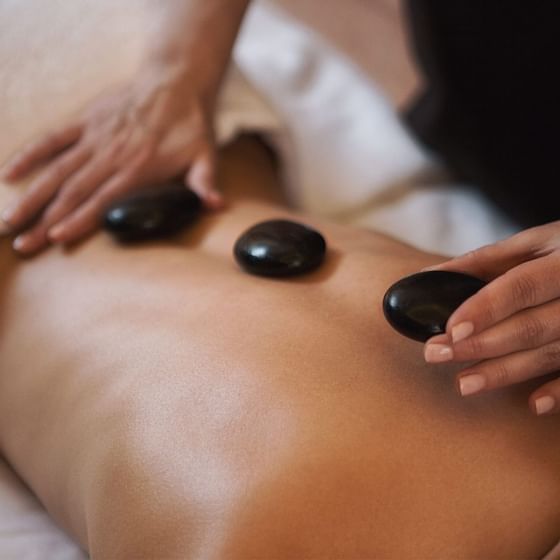 Volcanic Hot Stone Massage
Hot Stone Therapy utilizes each element of Mother Nature-earth, air, fire and water; it uses a technique unique to this type of massage. This hot oil massage is used with aromatherapy oils and volcanic stones to reach your muscle's pressure points and awaken your chakras. Volcanic lava stones give you the energy and felling that you are one with nature and as a result of this at the end of the massage you will feel relaxed, rejuvenated both physically and mentally.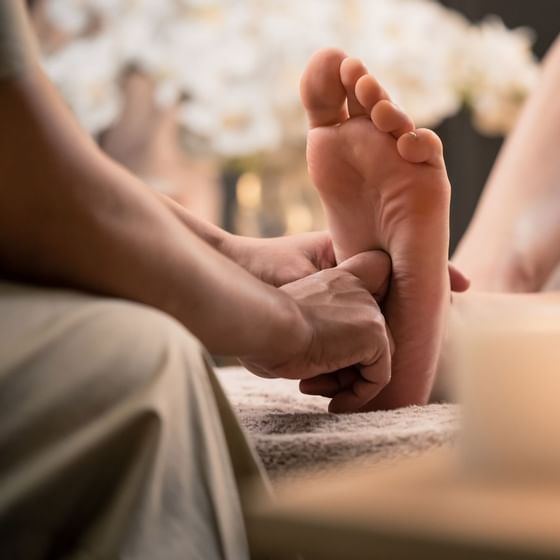 Bali Foot Reflexology
Your feet are your second heart. All of your nerves are connected to the soles of your feet, your nervous system is tied directly to your feet, making your feet and extremely important body part for the flow of energy. This massage activates the nervous system and circulation, strengthening your body's natural balance. It is done by putting pressure on reflexology points that are believed to be the flux of energy.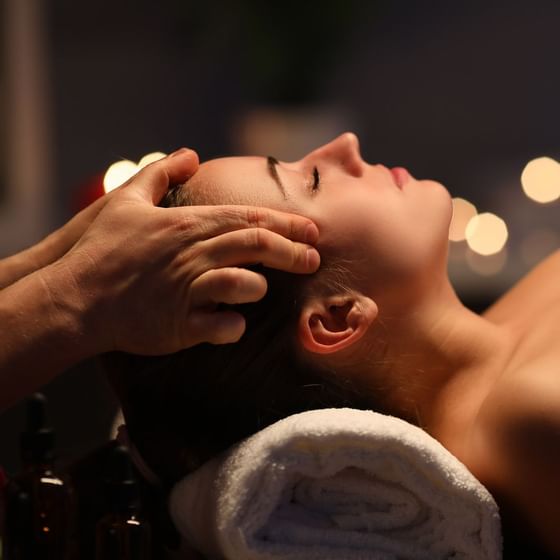 Head Massage
The day might be over, but your mind never stops working. The Head Massage stimulates blood and energy flow within, improving concentration levels and providing you with clearer thought process.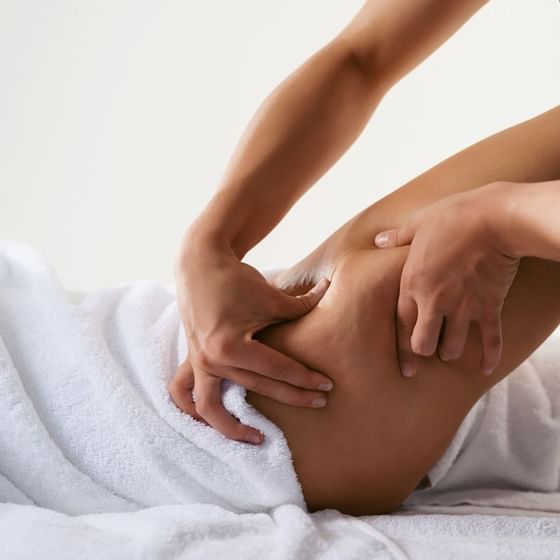 Cellulite Massage
​One of the major reasons for cellulite is a circulatory disorder and circulatory failure. Cellulite Massage facilitates reoxygenation of the skin, increased tissue blood circulation, reduces muscular tension and facilitates lymphatic circulation and results in renewing tissues.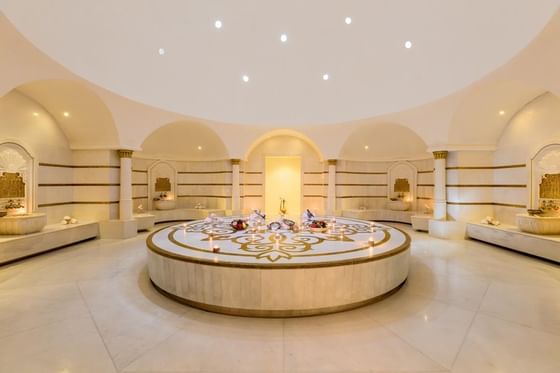 Sultan Hammam
After the traditional body glove scrub, the foam massage will have you feeling revitalized and re-energized. The post massage creams and lotions that are used in the Sultan Hammam will engulf you in a sense of deep relaxation.
For More Details About Our Massages