Welcome to CVK Park Prestige Suites!
---
Located in Taksim, Gümüşsuyu -the heart of İstanbul- CVK Park Prestige Suites became the primary choice of those who wish to experience a privileged stay, while being able to follow the unique beat of one of the world's most charming cities.

Elegantly decorated, well-appointed suites, a majestic view of the city- mainly the famous Bosphorus-, gourmet restaurants, unparalleled service, and more... Here at this luxury İstanbul hotel, every detail is considered for your comfort and pleasure!

Conveniently close to the top entertainment and shopping hubs of the city, including the iconic İstiklal Street, our hotel is also within walking distance to Taksim subway station (which will easily take you to popular spots such as Levent, Maslak, Şişli and Beşiktaş), as well as numerous taxi stands and bus stations. We are located 45 km from New Istanbul International Airport and 50 km from Sabiha Gökçen International Airport.

Available for both long-term and short-term accommodations, your privileged living space in Park Prestige Suites is prepared to exceed your expectations regarding comfort, privacy, and luxury on your business trips and vacations in İstanbul.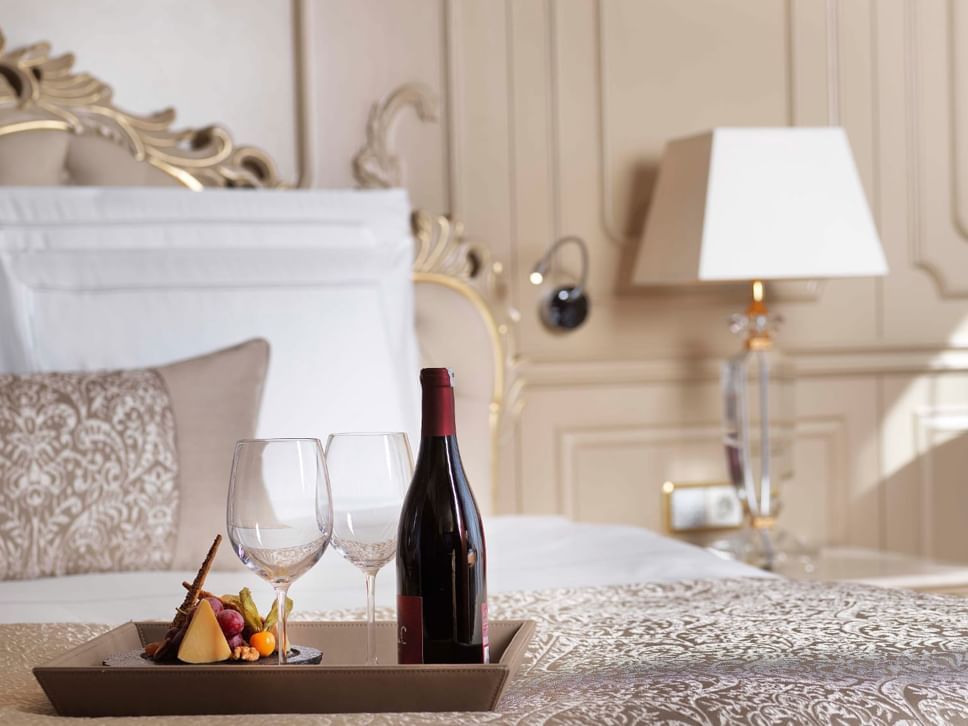 Spoil yourself and your significant other! Click to explore our Romantic Getaway package, which includes a lovely Bali massage!
Read more
The Suites
---
Behind this door, there is a whole new world of living...
Peerless location, magnificent view, elegance, comfort, and convenience… Here in Park Prestige, all come together under the roof of world-class hospitality.
68 well-established suites of Park Prestige offer a warm and cozy atmosphere with their elegant and modern décor and stand out with the state-of-the-art home electronics, smart home system, fully-equipped kitchens, and sumptuous bathrooms.
Gastronomi
---
A delightful journey through the selected culinaries of the world...
İstanbul… A unique city merging countless cultures, motifs, languages, and tastes … A natural gateway between the East and the West, the city has an unparalleled food culture…
Here, in addition to classic and modern Anatolian – Turkish dishes, you will discover the famous culinary culture of the Ottoman, reflecting the glorious eras of the empire, and taste some of the finest examples from world cuisines, including Greek, Armenian, North African, and Asian…
Safira Spa & Fitness
---
Your address for true rejuvenation, at the heart of İstanbul!
The 8.500 m² Safira Spa & Fitness is a luxury health and recreational facility in İstanbul, a treasured gem of the city with its commodious swimming pool, traditional Turkish baths, and prominent therapies. It is a healthy-living hub with a variety of fitness, cross-fit, and pilates studios, run by expert trainers.
Discover our spa, and learn more about the massage therapies, treatments, and fitness activities!
Working Hours:
07:00 AM – 10:00 PM Weekdays
08:00 AM – 10:00 PM Weekends
Check out our Instagram page!
Explore how our guests define their perfect day at CVK Park Prestige Suites and share your own!
#cvkhotelsandresidences #cvkperfectday #lifestyle