Spa & Wellness
Safira Spa & Fitness, the address in the heart of the city; for ultimate rejuvenation, opulent treatments with active and healthy life...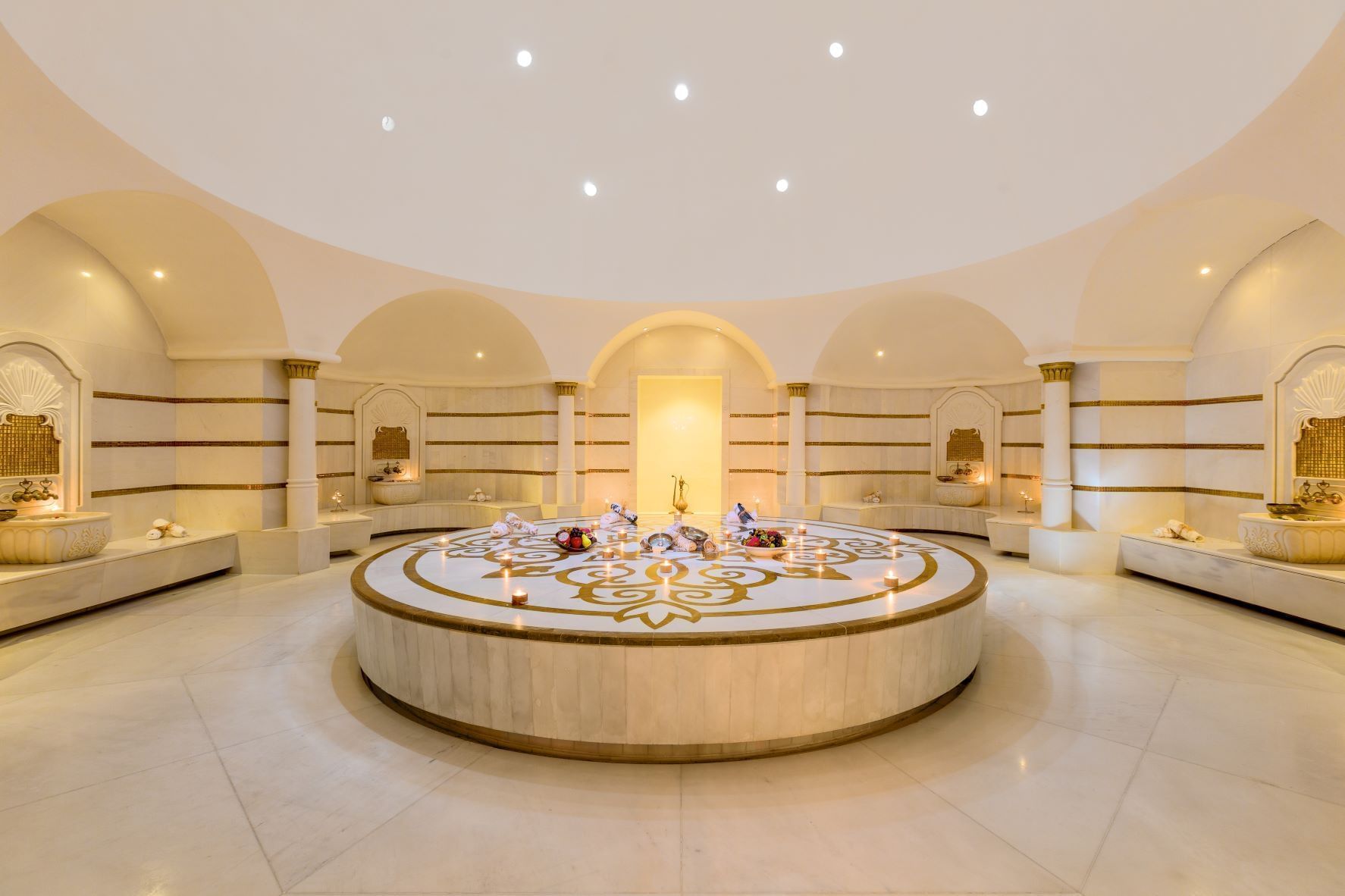 To rejuvenate, to relax and to pamper oneself…
​
Safira Spa hosts 10 treatment rooms, each of them with a different concept.
​The facility has also been the first to introduce VIP spa in Istanbul, with Gold and Aurum treatment rooms, with their private Turkish Bath, sauna and jacuzzi inside.
Explore the sedating and refreshing therapies of Safira Spa...
Active, healthy and motivated...
Welcome to the brand-new world of sports!
Safira Spa & Fitness is proud to offer a variety of vibrant fitness and wellness programs for all levels and abilities at all ages. Our mission is to adopt a lifelong commitment to health and wellness for the people we serve through exceptional programs, services and facilities.
Two different fitness centers, spacious swimming pool with retractable rooftop, pilates studio, spinning class, crossfit saloon and group lessons class...
Safira Spa & Fitness, located in the heart of the city and easily accessible, is the most convenient and comprehensive sports center in the area.
Membership
Park Bosphorus Hotel Istanbul proudly presents Safira Spa & Fitness, an immense 8.500 m² area where you can work out or relax whenever you are in and around Taksim. Please visit us to find out more about our facilities and Membership terms & conditions.

Membership Level:
​Unlimited Membership
Limited Family Membership
Opening Hours:
07:00 AM – 10:00 PM Weekdays
08:00 AM – 10:00 PM Weekend

Contact us:
​Telephone: +90 (212) 377 87 67
Email: spa.satis@parkbosphorus.com
Group Training
​These sessions are tailored to group goals but keeps it specific to your individual needs and requirements as well.Group training is a great opportunity to burn calories with music in a fun setting and try new workouts under the supervision of our professional trainers.
​
Pilates matwork | Cycling | Coretaining | Bootcamp
---
Personal Training
Are you looking to get in fit in less time and more effectively?

Then Safira Spa & Fitness is your destination for Personal Training.
You can work with our certified trainers, in a private, one-on-one session. Our personal trainers will design and implement tailor-made exercise programs based on your fitness goals and specific needs. You will be able to get the supervision, encouragement and direction you need to get the results they want. At Safira Spa & Fitness, several personal trainers are available with a variety of expertise, educational background and certifications.

Personal training is offered in all activities; fitness, crossfit or pilates where you will be working with cadillac, reformer, chair and barrel as per the instructions of your private trainer.

For information and personal training:
Tel: +90 212 377 87 67
E-mail: spa.satis@parkbosphorus.com