Weddings
Weddings beyond your dreams...
İstanbul, the sorcerous city of eyeful beauties, ancient stories and romantic legends… Possibly the best destination you can imagine for one of the most memorable days of your life… CVK Park Bosphorus Hotel İstanbul invites you to your dream wedding; an unforgettable day full of beauty and joy…
The century-long tradition of glorious weddings of the famous historic Park Hotel is revivevd in CVK Park Bosphorus. Our professional wedding planners, dedicated banquet team and award-winning chefs plan every single detail of your wedding, to turn it into a real-life fairy tale that no one will forget...

Whether you are looking for a humble and graceful family ceremony or a lavish organization of ultimate luxury and splendor, CVK Park Bosphorus Hotel İstanbul is the ideal address for you. The grand İstanbul Ballroom and the splendid Bosphorus terrace with its breathtaking view are all designed to offer you, your loved one and your guests the best possible experience.

For more information and reservations:
banquet.office@parkbosphorus.com
​+90 212 377 88 88 ​
Our Wedding Packages include:
İstanbul Ballroom
The alluring Istanbul Ballroom is an ideal place for a glorious wedding ceremony.
The 805 m² ballroom has 6-meter high ceilings, elegant marbles, chic decoration and can host up to 660 guests.
The 380 m² foyer area is accessed via our hotel's private street, where your guests enjoy a pre-wedding cocktail.
Bosphorus Terrace
The CVK Park Bosphorus Hotel İstanbul boasts the largest hotel terrace in Turkey.
The peerless Bosphorus Terrace, with the capacity to host up to 1000 guests, is an outstanding venue with its panoramic view of İstanbul and the famous Bosphorus.
Thanks to the convertible rooftop, terrace weddings can be enjoyed whole year!
6-8 months before
Select your wedding venue and wedding date
Start pre-fitting of bridal gown
Select your wedding band or DJ
Start planning your honeymoon
4-6 months before
Order your wedding invitation
Choose wedding rings
Prepare invitees list
Select your florist and photographer
2-3 months before
Book your honeymoon
Buy wedding rings
Decide on the wedding menu
Order wedding cake
Send out wedding invitations
Choose groom's suite
Decide on a make-up and hair stylist for the wedding day
1 month before
Decide on the bestman and bridesmaid
Final fitting for the wedding gown
Finalize seating arrangement
Apply for marriage license
Finalize seating arrangement
Menu tasting
Celebrations before the Big Day
As your wedding is planned now, it is time to enjoy yourself a little with your loved ones… With the Bridal Turkish Bath and Bachelor Bath in Safira Spa, you will relax before the big day and also give yourself and your close friends a nice gift before the wedding!
Of course, we haven't forgot about the Henna Nights or engagement ceremonies! Turn these traditional nights into an unforgettable memory, on the terrace or in our stylish ballrooms!
For reservations and more information:
spa.satis@parkbosphorus.com
+90 212 377 88 88
Henna Nights and engagement ceremonies:
For reservations and information:
banquet.office@parkbosphorus.com
+90 212 377 88 88​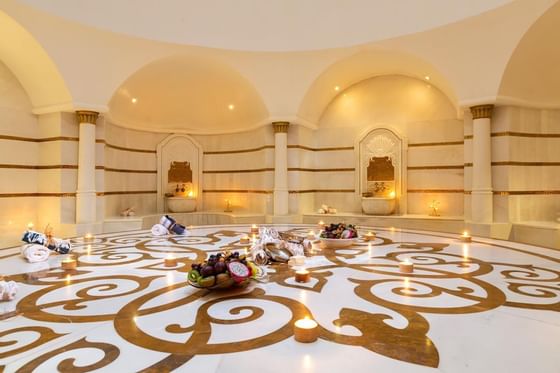 Bridal Turkish Bath in Safira Spa
Special Turkish foam treatment for the bride
Traditional henna ritual and entertainment in Turkish Bath with enriched snack service of Turkish mezzes, salads, fruits and soft drinks (up to 20 people)
Sauna, steam room, and swimming pool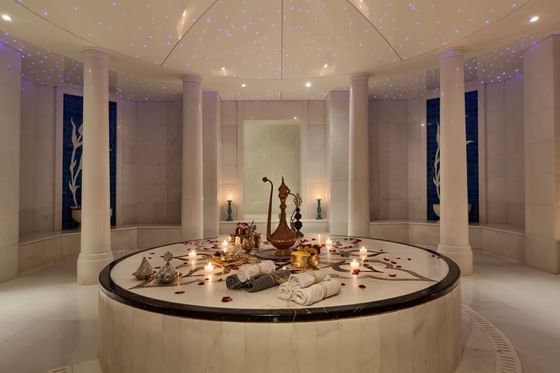 Bachelor Turkish Bath in Safira Spa
Special Turkish foam treatment for the groom
Entertainment in Turkish Bath with enriched snack service of Turkish mezzes, salads, fruits and soft drinks (up to 20 people)
Sauna, steam room, and swimming pool